About your career
We pride ourselves on providing a learning experience that is genuinely distinctive. What defines that experience? Above all, it is an enduring commitment to the development of trainees that is woven into every aspect of life at the firm.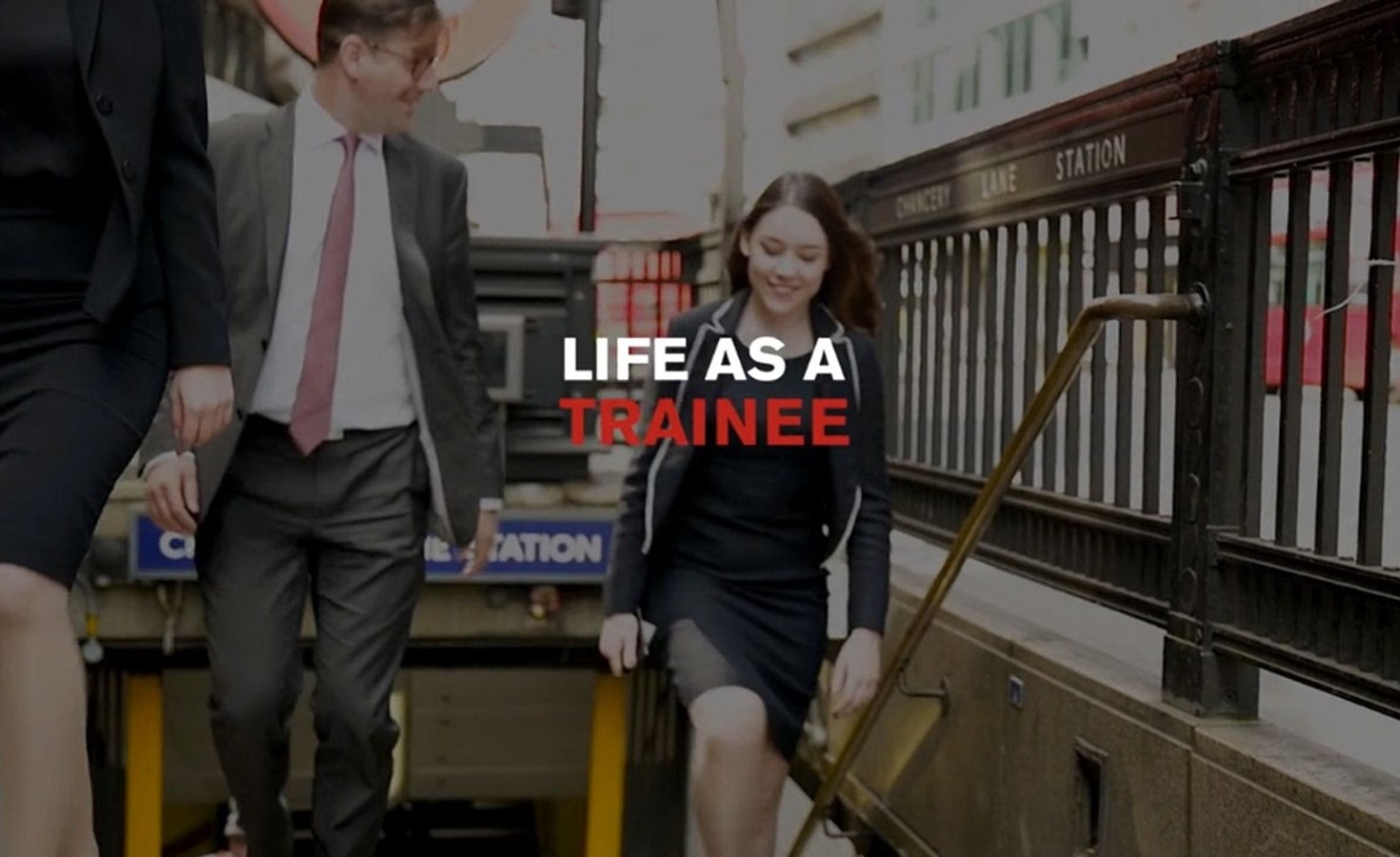 It starts with selecting rare individuals
We are very particular about whom we take on for a simple reason: only the right people can do what we ask of them. We look for a rare combination of character, drive and intellectual curiosity.
Dealing directly with clients
We work with some of the world's leading businesses and business leaders. Through close partner support, we enable you to deal directly with clients, assisting on complex transactions.
Providing a breadth of learning
We handle the full range of matters, from corporate, real estate and litigation to private client. In addition, our work has a substantial international dimension. That means wider exposure for you and greater insight into the issues facing our clients.
Giving the support you need to thrive
We give you all the support you would expect from a leading law firm with the benefit of close mentoring from partners and regular reviews.
First Year Insight Day
The first year insight day is designed to provide you with an insight into City Law and to give you the opportunity to meet trainees, solicitors and partners within the firm.
Whilst the first year insight day enables us to meet you this is a two way process. We want to equip you with the knowledge and offer as much advice as you need to help determine whether a career in law is right for you.  
During the day you will undertake:      
a negotiation exercise
an application skills workshop
lunch with trainees, solicitors and partners
work-shadow a trainee
speed networking
Work-shadowing one of our trainees will offer invaluable experience. You will get exposure to the work that goes on in one of our departments. You may find yourself sitting in on a conference call, assisting with some research or looking through a draft agreement. We will also help you with application forms, offering advice on what you should and shouldn't write. In addition we ask that you come armed with questions. You will have several opportunities to speak to trainees, solicitors and partners during the course of the day. We want you to make the most out of the day and time you spend with us.
I was sat with a trainee supervisor who provided invaluable advice on life as a trainee at Macfarlanes, the business development opportunities and pro bono activities available to trainees at the firm.
George Mitkov
Future Trainee
"It was the exposure to real work and to solicitors across practice areas and at different levels at Macfarlanes that really impressed me."
See George's profile
When is the first year insight day?
The date of the 2019 first year insight day is still to be confirmed. 
Who should apply?
We welcome applications from candidates with either a law or non-law background with outstanding academics. You will need to be in either the first year of your undergraduate degree or second year of a four-year undergraduate degree.
How to apply?
Applications for our 2019 first year insight day will open on 1 October 2018 and will close on 28 February 2019. The application form itself is simple and is designed to give you every opportunity to impress us.
Applicants will be invited for a telephone interview before offers for a place on our insight day are made. Telephone interviews will take place from January onward.
Click here to apply.


Vacation Scheme       
The vacation scheme at Macfarlanes is designed to give you a two-week snapshot of life as a trainee.
What to expect
You will be given as much hands-on experience as possible, enabling you to develop a real understanding of the firm's culture and our work. You might draft a letter and then work through the draft with a solicitor or trainee; or you might do some research on a live issue for a client. Alternatively, you may be taken to client meetings or to meet counsel.
You will spend each of your two weeks with us in a different practice area, working alongside a partner, solicitor or trainee. At the same time, you will undertake a mock transaction that will run for the duration of your placement.
Away from the work, the scheme has a strong social component. As well as the organised events, bowling with our trainees for example, or lunch with our partners, there are many opportunities to get to know people throughout the firm and to find out if Macfarlanes is right for you.
Scheme dates
The dates of our 2018 vacation schemes are as follows:
Easter: 3 - 13 April 2018
Summer scheme 1: 25 June - 6 July 2018
Summer scheme 2: 9 - 20 July 2018
The dates of our 2019 vacation schemes are still to be confirmed. 
Application
To apply for the vacation scheme you will need to be in at least the penultimate year of your degree.
Applications for our 2018 vacation schemes have now closed. 
Click here to view your application. 
Applications for 2019 vacation schemes will open on 1 October 2018 and close on 31 January 2019.
Assessment days for the vacation scheme will take place from early January. 
I have thoroughly enjoyed all aspects of the vacation scheme. It has been great to get involved in real work while also getting to know the different personalities at the firm.
Giles Neoh
Trainee
"Before starting my two-week vacation scheme at Macfarlanes, I had not imagined having a casual chat with the senior partner having come face to face with him in a lift. Charles Martin struck up a conversation because he didn't recognise me."
Read Giles' profile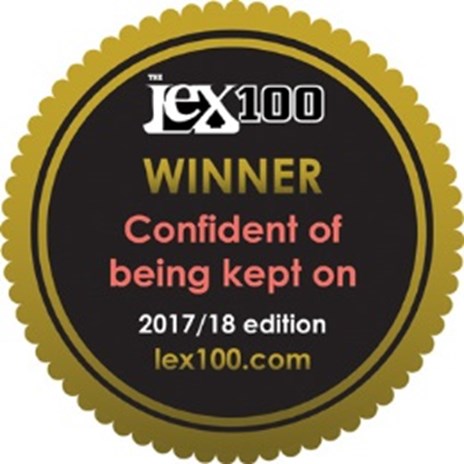 The Lex 100
Winner
Following a survey of 3,000 trainee solicitors from 165 top UK firms, Macfarlanes was ranked as a winner in the "Confident of being kept on" category.
The Training Contract
We pride ourselves on providing a learning experience that is genuinely distinctive. What defines that experience? Above all, it is an enduring commitment to the development of trainees that is woven into every aspect of life at the firm.
Your training contract at Macfarlanes will combine hands-on experience with a first class education programme.
Seat rotation
As a trainee you will spend six months in four different practice areas: typically it is one seat in corporate and M&A, two seats in either commercial real estate, private client, litigation or tax and then a seat in one of our specialised corporate practice areas. The precise allocation of seats is flexible so that we can offer you as broad a legal training as possible. In each seat, you share a room with a partner or senior solicitor who personally supervises and supports you in your work.
Development
Once you begin your training contract you will follow an intensive schedule of seminars and lectures, presented largely by partners or senior solicitors from within the firm. The programme is 'front-loaded' to develop your knowledge and skills. In some practice areas, you may even be asked to contribute to a seminar or to update the team on recent developments in a particular area of law.
Each of your seats will feature a mid-seat and end-of-seat review, where you can discuss your progress and which areas need focus. Throughout your contract you will also have six-monthly reviews with your principal, who acts as a mentor, and a member of the trainee solicitor committee. All these mechanisms are there to ensure that you get the best and most appropriate experience during these first years. What may surprise you at the outset is how quickly you will become part of the team and how quickly people at all levels in the firm will know your name and value your contribution.
Application
Applications for our September 2020/March 2021 training contracts opened 1 October 2017 and will close on 31 July 2018.
Assessment days for the training contract will run from February through to September. 
Click here to apply.
Graduate Diploma in Law (GDL)
Students required to complete the GDL may do so at a college provider of their choice. GDL fees are paid in full for all our future trainees and you will also receive a £7,000 maintenance grant for courses studied in London, Guildford and Oxford and £6,250 for courses studied elsewhere.
Legal Practice Course (LPC)
All our trainees study the LPC at the London Holborn branch of BPP Law School. You will study with those going to other firms during the compulsory elements of the LPC from September to February. From March you will study a separate set of electives, designed for our trainees to take together so you are better prepared for work in our distinctive range of practice areas.
Whilst undertaking the LPC as a future trainee you will attend a series of seminars in our offices in order to link your study with the practice of law at Macfarlanes. The seminars, along with various social events, also help to give you a fuller introduction to the firm, your fellow trainees and your future colleagues.
LPC fees are paid in full for all our future trainees and you will receive a £7,000 maintenance grant.
The Trainee Solicitor Committee (TSC) will keep a close eye on your performance and ensure that you receive the support you need. In addition, you will be allocated a trainee mentor throughout your training. 
A fantastic insight into the different practice areas and provided context to our LPC studies which was really useful. A great opportunity to hear from partners, meet the rest of the intake and get to know everyone including people I didn't have any classes with.